Thank you for visiting the ILLINOIS DRAFT AND MULE ASSOCIATION website.

This site was designed with the members in mind.  Ann and Diane came up with the idea to start a site so that everyone involved in the association would have a place to get information.

The site will not be a success unless you the members make it a success.  Ann and I will need your input to keep this site updated on a regular basis.  If you have anything for sale, a show date, an upcoming event, have a personal site that you want listed, or an idea that you have for the site please contact us and we will get it posted for you.

Thank you again for visiting the ILLINOIS DRAFT HORSE AND MULE ASSOCIATIONS website. Ann and I will be looking forward to hearing from you.







       Bayles Belgians







Jeremy and Ann Nafziger








  306 W. 4th







  Gibson City, IL 60936








(217) 784-5021






E-mail:
annjeremy@aol.com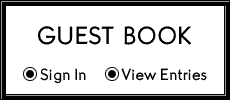 This web site is moved to IDHMA.COM